Some sagas just won't die.
From the guys who couldn't sit through another vampire movie!
Genre: Comedy
About:
A spoof of vampire-themed movies, where teenager Becca finds herself torn between two boys. As she and her friends wrestle with a number of different dramas, everything comes to a head at their prom.
Just to be make this sure, I like vampires, but this is awesome movie. People don't like it because it's parody on Twilight, but it's freaking funny. I've wathed it with my friend and it was great. :)
Stars:
Jenn Proske (

Becca Crane)

, Matt Lanter (

Edward Sullen),

Diedrich Bader (

Frank Crane),

Chris Riggi (

Jacob White

(as Christopher N. Riggi))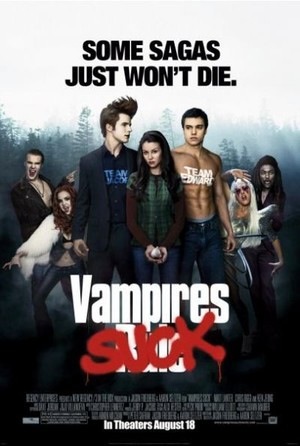 More on:
http://www.imdb.com/title/tt1666186/