What Just Happened [2008]
If it happened in any other movie you wouldn't believe it!
Genre: Comedy, Drama
Storyline:
Two weeks in the life of a fading Hollywood producer who's having a rough time trying to get his new picture made.
I really don't know why this movie's rating is 5.9. It's fucking shit to me. It's boring and pointless. De Niro is usually good, but this is not his movie. If I were you, I wouldn't waste my time on this...
And yeah, Kristen Stewart is in it. Yes, another movie. Haha.
Stars:
Robert De Niro (
Ben)
, John Turturro (
Dick Bell)
and Stanley Tucci (
Scott Solomon)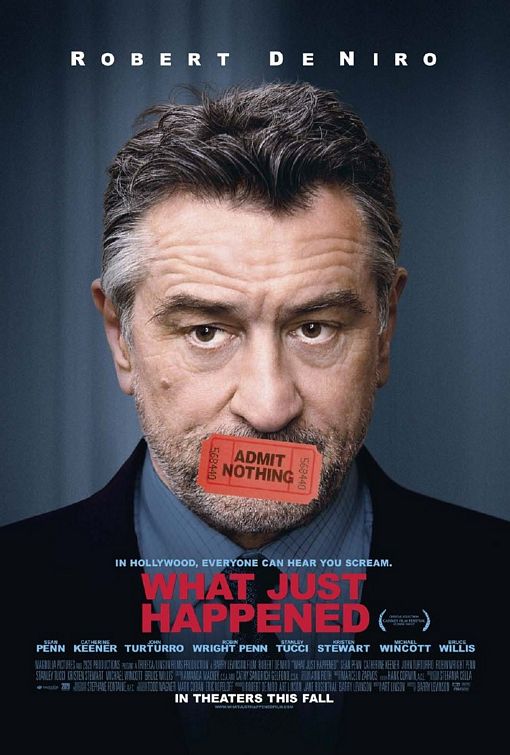 More on:
http://www.imdb.com/title/tt0486674/
Josie and the Pussycats [2001]
They were three small time girls, with big time dreams. Now, fate is giving the Pussycats, the chance of a lifetime.
G
enre:
Comedy, Music
Storyline:
A girl group find themselves in the middle of a conspiracy to deliver subliminal messages through popular music in this send up of the music industry and pop culture.
This movie was so enjoyable. Really superb music, talented actors. I don't know why is it's rating lower then What Just Happened. This is funny, relaxing.
Humorous at certain points and worth watching if your a teenage girl, or especially if you like all the conspiracy theory stuff =)
Stars:
Rachael Leigh Cook (
Josie McCoy)
, Tara Reid (
Melody Valentine)
and Rosario Dawson (
Valerie Brown)
More on:
http://www.imdb.com/title/tt0236348/