I was sick yesterday so I had an opportunity to watch a bunch of movies. (Actually 3 xD) So here they are...
From Paris With Love [2010]
Two agents. One city. No mercy

.
Genre: Action, Crime, Thriller
Summary:
James Reece is an ambitious aide to the U.S. Ambassador in Paris, doing little jobs for the CIA and hoping to get into black ops. On the night he and his girlfriend, Caroline, become engaged, he's told to pick up Charlie Wax at Orly. Charlie is an unorthodox government employee - large, bald and bearded, foul-mouthed and eccentric. Charlie immediately takes James on a wild ride of murder and mayhem, through ethnic enclaves. As bodies pile up, the purpose remains opaque to James. Caroline, unhappy that James has been out of touch for a day, tells him to bring Charlie for dinner. Charlie can be charming - where will it lead? Does the chess-playing James have what it takes?
Written by <jhailey@hotmail.com>
"I have to tell, this move is great. I don't like action movies. They are all the same, but i love when people put little difference in it. And i love John Travolta in this movie. He's really great. It will blow your mind ;)
Oh yeah. And actors are hot xD"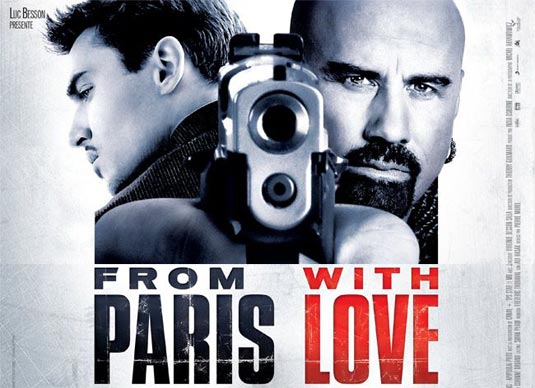 http://www.imdb.com/title/tt1179034/
Icarus [2010]
They wouldn't let him quit.
No one is safe.
Genre: Action, Drama, Thriller
Summary:
There were those who called him Icarus. Everyone else knew him as a divorced father working for an investment company. But they didn't know his other side-his dark side. Because Icarus was at his best when he was killing people. For years, he'd worked as a sleeper agent in America-but when the Soviet Empire collapsed, he found himself in a foreign country with no one to trust. Determined to break from his dark past, he started over with a new identity. But you can only escape your past for so long. When a sudden mishap in Hong Kong blows Icarus' identity, past and present collide - and the assassin realizes he is now the target. The people that want him dead will stop at nothing to get to him. And that means going after what he cares about most-his wife and daughter. Fighting for his life, Icarus is forced to face the demons of his past to protect the loved ones in his present. He must fight to save the only thing he's ever done right in his life. He needs to uncover who is after him and protect his family - before it's too late.
Written by Anonymous
"Guys, this is the action movie I talked. That same old boring movie. If you're some action freak, maybe you'll like it. I'm not. And I find this movie as crap. Can you tell difference between that and any other boring action movie?
But it's not SO bad. You see that I watched it. :P"
http://www.imdb.com/title/tt1261862/
Legion [2010]
When the last angel falls, the fight for mankind begins.
Genre: Action, Fantasy, Thriller
Summary:
God loses faith in mankind and orders Angel Michael in addition to a legion of other angels to bring the Apocalypse to Earth and exterminate the human race. However, Michael rebels against the order and decides to help the humans. Meanwhile in a diner in the middle of nowhere, Bob Hanson, runs the place with his son Jeep, a pregnant waitress, Charlie, and his friend Percy Walker. Their customers, the Anderson family, are stranded until Jeep can fix their BMW and lonely Kyle Williams who is lost.
Written by Claudio Carvalho, Rio de Janeiro, Brazil
"This is the best movie i watched that day. Seriously. Love it. It's like Bible in a modern way. Not old, which some of you find boring - interesting, killing, bloody way."
http://www.imdb.com/title/tt1038686/
Did you watch any of this movies? What do you think about them?